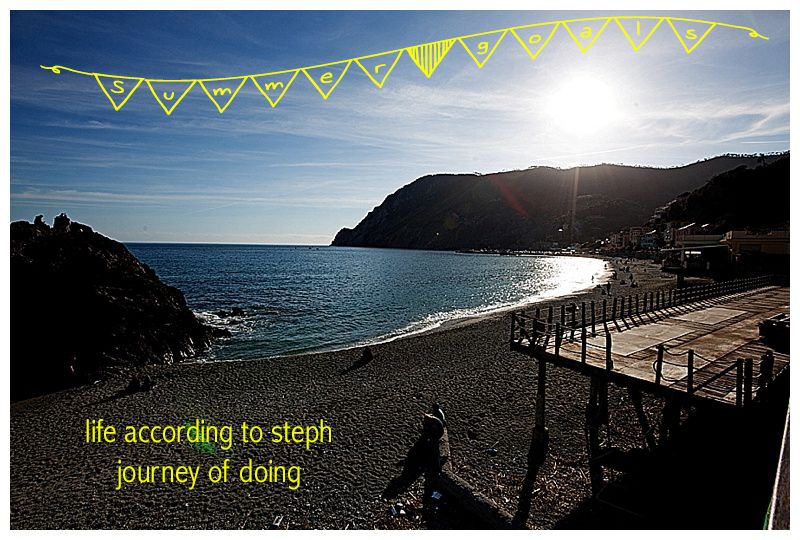 ​Whoa how is it already just about one week away from our long fourth of July trip to San Antonio?! With how full my calendar is this summer I'm not surprised it's flying by. I was able to get quite a few of my spring goals finished and I'm linking up again with Stephanie and Sara.
1. Pick a date for and have a lobster/low country boil with Kevin's parents.
2. Work on getting the Schmidt family binder up to date for the reunion this year.
3. Work on Kevin's 101 list item... taking the fish off the hook!
4. Work on clearing the clutter in the apartment.
5. Work on a place for everything and everything in its place
6. Use one summer hours day off to scan and digitize personal stuff (gamma phi paper work and personal photos)
7. Decide on a major fest to go to this summer and attempt to go! This summer is pretty packed so here's hoping I can check this one off.
Bring it on summer!!